Food
&

Drink
The Bar Stool: "Tomorrow's Dream" at Lavender Lake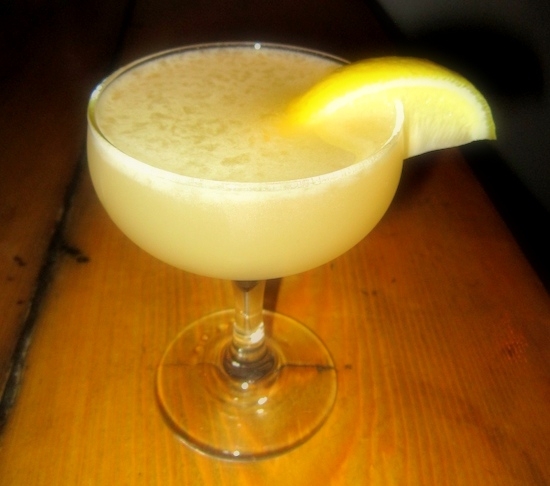 Sip on This: Tomorrow's Dream
Where: Lavender Lake // 383 Carroll Street, Gowanus
When people consider going out for drinks on any night of the week in Brooklyn, rarely do they put the neighborhood of Gowanus near the top of the list. However, as someone who has done plenty of hopping around Brooklyn from one bar to another regardless of location, I can say with the utmost confidence that because of Lavender Lake, Gowanus is no longer the underrated area of our fair borough. The entire cocktail menu at Lavender Lake is nothing short of incredible, however it's the Tomorrow's Dream that shows the true craftsmanship behind the bar.
Why:
The Tomorrow's Dream is perfect in its simplicity, which is why I love it so much. It isn't overly flashy, it isn't comprised of 12 different ingredients that are completely unheard of, and most importantly, it isn't over-priced. I've realized that cocktails that are as simple as this, featuring five ingredients or less, are the ones that showcase a bartender's true talent and for me, the housemade lavender syrup is what really shines in this drink, making for an incredibly bright and floral concoction. After one visit to Lavender Lake for this libation, or any on their menu for that matter, you'll be craving a regular seat at the bar before you know it.
Ingredients:
Greenhook Ginsmith
Lemon juice
Housemade Lavender syrup
Pernod
Served up with a lemon peel.
Drunk factor (scale of 1-5, 5 being the strongest): 3.5
Check out more of the delicious cocktails from Lavender Lake at our Fourth Annual Tasting Brooklyn event at The Green Building on Tuesday, April 29th. Tickets are on sale now, so get yours before they sell out!"
Thanks for visiting our site. We appreciate hearing from you, so if you see or hear something exciting, send us a or leave a comment.