Food
&

Drink
New Eats and Drinks: Sushi Noodle, Currant Cafe, El Patron, Covenhoven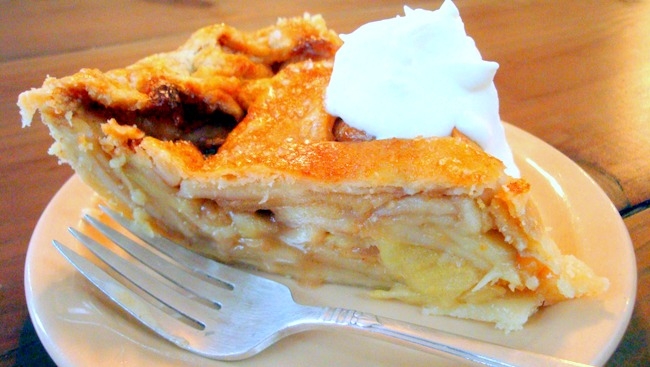 (Photo:Four and Twenty Blackbirds, pufflist.blogspot.com)
Every week we take a peek at new restaurants and bars opening in Brooklyn.
Brooklyn Heights
Colonie now offers a house-butchered burger made from grass-fed beef, topped with cloth-bound Cheddar, house bacon, beet ketchup, and a fried duck egg served on a homemade bun. The Colonie Burger is on the brunch menu, but also be available in limited quantities as an off-menu dinner special. 127 Atlantic Avenue
Bushwick
With a name that describes everything that is good in life, Sushi Noodle is a welcome addition to the neighborhood. The standard Japanese menu includes hot and cold appetizers, hand rolls, noodles, bento boxes, and more, at extremely reasonable prices. Lunch boxes start at just $6 and dinner boxes at $10. 274 Troutman Street
Currant Cafe opened its doors last Sunday! Drip coffee starts at just $2 and a COLD BREW XL, 20oz iced coffee is only $3.50, so we're pretty psyched. Along with pastries, breakfast, lunch, and dinner will all be served, with a menu including vegan sandwiches and DanDan-style sloppy joes with peanuts. 249 McKibbin Street
Clinton Hill
El Patron, a new Mexican restaurant, now serves margaritas out of Patron tequila bottles alongside its Latin fare. Tostadas, nachos, quesadillas and stuffed jalapenos all go done easily with your strong cocktails and and entrees such as churrasco (marinated skirt steak mojo served with papas bravas and salad) and vegetarian coconut paella star on the menu. 474 Myrtle Avenue
Crown Heights
Fans of American Horror Story: Coven or any old beer drinker will be glad to know that Covenhoven, a combination beer shop, tap room, and beer garden has opened. They have over 15 seasonal and international beers on tap (coffee stout! pumpkin ale!) and over 25 bottles available. Stop by on Wednesday, March 26 for their official grand opening festivities, which will celebrate Brooklyn's brewing history with a New York tap lineup and drink specials. 730 Classon Avenue
Park Slope
Grand Central Oyster Bar Brooklyn is now giving you a new reason to look forward to Mondays: half price wine by the bottle! The purchase of two entrees earns you the deal off the restaurant's extensive wine list. 254 Fifth Avenue
Prospect Heights
Can reading get any sweeter? Four & Twenty Blackbirds opened its new cafe in the open atrium of the Brooklyn Public Library. The menu includes made-from-scratch pastries like brioche, lemon poppy muffins, an egg-in-a-nest biscuit made with Tillamook Cheddar, and pies including a Southern-style lemon chess pie, a chocolate-and-sweet-custard black-bottom oat, and the shop's signature salted caramel apple pie. John and Mike Poiarkoff, the chefs of The Pines and Vinegar Hill House, are handling savory-side menu items including butternut squash soup and BLTs made with house-cured bacon and sun-dried tomato spread on Sullivan Street Bakery sourdough. A $1.50 cup of Stumptown coffee is also available, perhaps the best deal in Brooklyn. 10 Grand Army Plaza
Williamsburg
Finding success in Rockaway Beach, Queens, food truck, Santa Salsa, has parked in Brooklyn at Over The Eight Bar. And they celebrate their grand opening today with great food and music. Inspired by Venezuelan street food, the colorful truck dishes out hot dogs (100% beef and kosher!), hamburgers, pepitos (steak or chicken sandwiches) and vegetarian options like the perro zanahoria. Cheese, avocado, crushed potato chips, and two hot sauces serve as some of the creative toppings, and dishes start at just $4. 594 Union Avenue
Thanks for visiting our site. We appreciate hearing from you, so if you see or hear something exciting, send us a or leave a comment.