Arts
&

Leisure
Jumpstart Your Week: March 10-12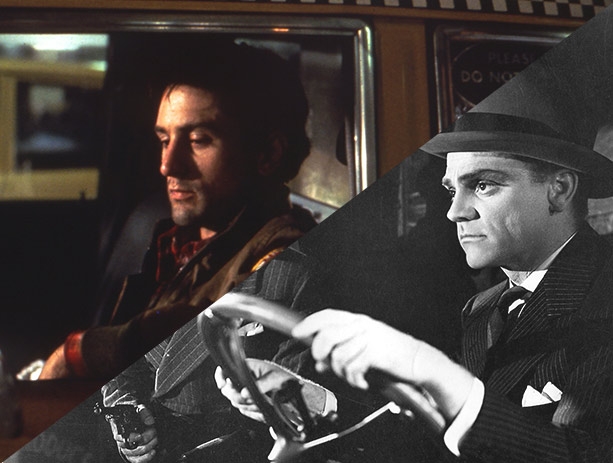 (Photo: BAM.org)
Jumpstart Your Week is our weekly feature of things to do in Brooklyn designed for you to start your week pumped and keep you going so you can get over the hump.
Monday March 10, 2014
Thriller
Calling all Moon Walkers and Michael Jackson fans who think they are "bad" enough to star in a musical comprised of his greatest hits. At the Michael Jackson Jukebox Musical the audience are the stars. Choose your role and bring a show to life that might include some of this legends most epic moments alongside random mermaids who may just pop up in the plot.
Where: Cameo Gallery, 93 N 6th Street, Williamsburg
Time: 8pm
Cost: $10
Tuesday March 11, 2014
Sister Act
See what happens when a food-loving hustler lands at the door of a convent full of heavy drinking women in the stage play, NUN$. Watch this story unfold, set in the isolated woods of Vermont as the New World Repertory Theater makes its Williamsburg debut.
Where: The Brick, 579 Metropolitan Avenue, Williamsburg
Time: 8pm
Cost: $18
Bar Food Blowout
If you missed the first one, here's your chance to get in on the action at the Bar Food Blowout. Chef Talde teams up with his buddy (anyone making pies like Justin is our buddy too!) to bring you a bar food menu including Pork Sausage Sliders, "Mozzarella Stix" and Molten Mushroom Fondue Log on top of Speedy Romeo Celery Giardiniera. Are you drooling yet? Good. Wash this down with a "Slippery Slope" beer-and-shot combo of Brooklyn Brewery beer and Powers Whiskey. An evening this good must be accompanied by music, so jam to tunes by DJ Sinkane.
Where: Pork Slope, 247 Fifth Avenue, Park Slope
Time: 7:30pm
Cost: $20

Wednesday March 12, 2014

Split Screen
This week, BAMcinématek helps you get your Scorsese fix by pairing six of his films with the classics made by one of his greatest inspirations at Under the Influence: Scorsese/ Walsh. Actors from Humphrey Bogart to James Cagney shined in films by Raoul Walsh and Scorsese made it no secret that Walsh's style and portrayal of seedy characters in seedier situations inspired similar moments in his work. Watch the work of these two legends back to back.
Where: BAM, 30 Lafayette Street, Fort Greene
Time: 7:30pm
Cost: $11-15
Uncovered
Any day of the week is a good day to get in touch with our deepest desires. Discover what's under your layers while watching the performers peel back their own in The Shelter Peep Show's latest installment, Fetish.
Where: The Bell House, 149 7t Street, Gowanus
Time: 8pm
Cost: $10
Thanks for visiting our site. We appreciate hearing from you, so if you see or hear something exciting, send us a or leave a comment.