Jumpstart Your Week: March 24-26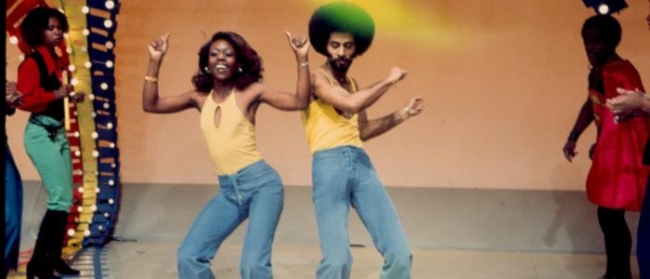 (Photo: gozamos.com)
Jumpstart Your Week is our weekly feature of things to do in Brooklyn designed for you to start your week pumped and keep you going so you can get over the hump.
Monday March 24, 2014
Ice Ice Baby
We know you're tired of the cold but Brooklyn Ice has got a lineup of events tonight that you don't want to give the cold shoulder. Join them at the ice skating rink at Prospect Park for an evening of skating and performances by local national competitors, The Skyliners synchro team, principal performers from Ice Theatre of New York with MC JoJo Starbuck and DJ Taela Naomi. Your ticket price be a donation for the Brooklyn Ice after school program, and gets you a skate rental, two hours on the ice and a complementary hot chocolate.
Where: LeFrak Center, 171 East Drive, Prospect Park
Time: 6pm-9pm
Cost: $25
Love Without Borders
Author Liza Monroy is back for this installment of the Franklin Reading Series. Her memoir The Marriage Act tackles the struggles of dealing with immigration laws and the effect it has when love is on the line. Joining her will be Kenan Trebincevic and Susan Shapiro co –authors of The Bosnia List, Jennifer Percy author of Demon Camp, and Melynda Fuller from Bust and Bookslut.com. Meet the writers, enjoy drink specials, and sweet bites.
Where: Franklin Park, 618 St Johns Place, Crown Heights
Time: 8pm
Cost: Free
Tuesday March 25, 2014
Foodie Raid
Exercise your right to bear arms full of the food at BKLYN Artisanal Army. Swear & Shake will entertain you as you sample food and drinks after a panel discussion about the rise and future of the culinary indie scene in Brooklyn. Panelists include Eric Demby (co-founder, Brooklyn Flea/Smorgasburg) Gabrielle Langholtz (editor, Edible Brooklyn/Edible Manhattan), Shamus Jones (founder, Brooklyn Brine) & Daric Schlesselman (founder, Van Brunt Stillhouse).
Where: BRIC, 647 Fulton Street, Fort Greene
Time: 7pm
Cost: Free
Chocolate!
There are a few things in this world better than chocolate. At the current moment, none of those things come to mind. Join the conversation as The Masters of Gastronomy discuss The Rise of Chocolate. They will uncover the war that includes many countries battling for chocolate domination. They will answer your burning questions like: Are M&M's most likely to melt in your mouth or you hand? With Easter right around the corner, the Cadbury Egg gets to sit in the hot seat as well.
Where: Littlefield, 622 Degraw Street, Gowanus
Time: 7pm
Cost: Free
Wednesday March 26, 2014
Get On Board
We all know what happens when everyone on the dance floor separates and creates an aisle down the middle of a party, it's time for the Soul Train line. Get your ticket to the ride back in time to celebrate and discuss the legacy of a show that changed television forever. Join author Nelson George and former Soul Train dancer Tyrone Proctor, as they talk about the book, The Hippest Trip in America: Soul Train and the Evolution of Culture and Style.
Where: Restoration Plaza, 1368 Fulton Street, Bed Stuy
Time: 7pm
Cost: Free
Spare Change
We all have wished for better days, without struggle or confusion or bad dates, but the only type of change we can handle is the kind we find in our pockets. In the play, I'm Miserable but Change Scares Me, the characters face their issues in ways that range from hilarious to tragic. It's a mash-up of oddball living situations, awkward conversations and identity crises mixed in with choreography.
Where: Brick Theater, 579 Metropolitan Avenue, Williamsburg
Time: 8pm
Cost: $20