Events
Sky High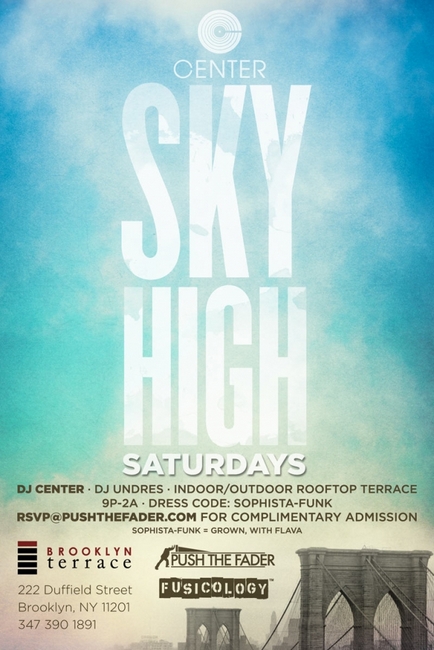 DATE: September 6, 2014
TIME: 9:00pm - 2:00am
PRICE: Free
ADDRESS: 222 Duffield Street, Brooklyn NY
Event Description:
Party people, the good folks at Push The Fader (www.pushthefader.com) bring you:

Sky High at Brooklyn Terrace with a selection of music by DJ Center (@pushthefader) & DJ Undres (#djundres)!!!

Ff you missed the last ones please be sure to show face for this one. Good people, good vibes, incredible view of Manhattan from Downtown BK and Great Music. I guess it's like being at the Center of it all !

Hello Brooklyn!