Shopping
&

Style
Stylish Hat Makers Find a 2nd Brooklyn Home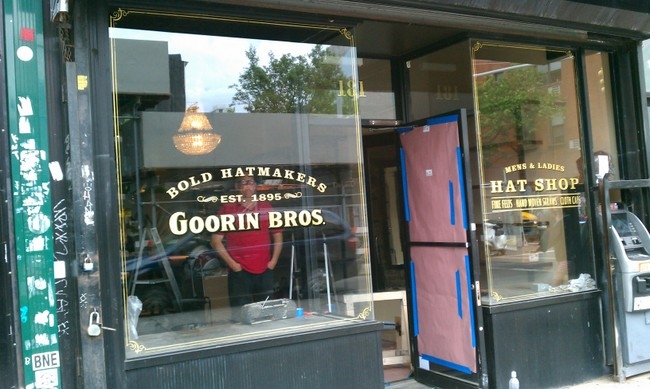 Dust off your favorite fedora, flatcap or gatsby, another Goorin Bros. is coming to town. With an exisiting Park Slope location, this go-to store for fine-tailored hats will set up shop in Williamsburg this week.
Creating fabulous headpieces since 1895, the Goorin Bros. opened up the first outlet of their own less than ten years ago. In 2005, boutiques were opened across the country, and even the border, with two Canadian locations.
Ben Goorin, 42 is the great-grandson of craftsman and Goorin Bros. founder Cassel Goorin. Ben keeps it all in the family, assisting the four-generation business in its 27th opening in only eight years – right on 181 Bedford Avenue.
For the Goorin Bros., the borough of Brooklyn always seemed like the perfect fit.
"It made sense for us to open shop in a community that promotes neighborhood gathering spaces such as famer's markets, and community gardens," said the Goorin Bros. on their Park Slope location (195B 5th Avenue), "All perfect locations to don your own Goorin original."
The very same can be said about Williamsburg. Vast in culture, influence and one-of-a-kind trends, the shop's new location on Bedford and North Seventh Street seems fit for any Brooklynite with a knack for hats – or just good fashion.
Hats off, Goorin Bros. Williamsburg welcomes you.
Thanks for visiting our site. We appreciate hearing from you, so if you see or hear something exciting, send us a or leave a comment.