Arts & Leisure:
Guides
9 Art Exhibits to Check Out This March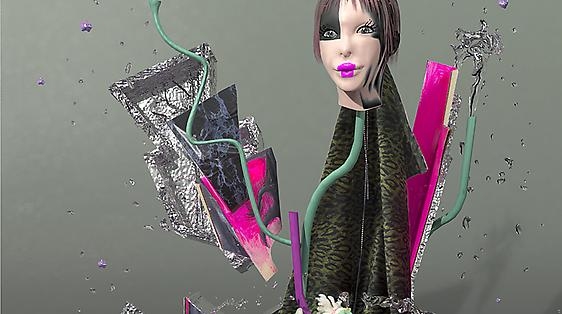 (Photo: Still life with Pony by Katie Torn)
In one of the last months before spring arrives and our activities shift to the outdoors, be sure to check out some of the latest gallery openings showcasing established and emerging artists from around Brooklyn.
Through and Through
Now-March 23 // Ground Floor Gallery, 343 5th Street, Park Slope
This is a solo exhibition for NARS Foundation artist Brian Stinemetz, who uses his art to focus on the "bi-products of our day-to-day technological culture" including branding, logos, pixels, and more. His work focuses on the complex and the simple, examining our visual culture. The gallery will also be showing a number of New York Art Residency and Studio Foundation's fellow and former artists including Ronald Hall, Betty Hart, and Erin Hudak.
The Invitational
March 6-April 6 // Kunsthalle Galapagos, 16 Main Street, 111 Front Street, DUMBO // Opening reception March 6, 6pm-9pm
Boasting a lineup of 58 artists and spanning two galleries, this large exhibit will showcase the likes of Bill Abdale, William Hempel, Leslie Kerby, Amanda Friedman and more. Kunsthalle is run by artists that curate the exhibits collaboratively, showcasing emerging as well as established talent.
Junko Mizuno and David M Cook
March 7- April 1//Cotton Candy Machine, 235 South 1st Street, Williamsburg // Opening Reception March 7, 7pm-11pm
David M. Cook is an architect with a "lewd" side. This exhibit will mark Cook's return to Brooklyn after moving to the west coast, so he is sure to deliver something special.
Tokyo born Junko Mizuno will also have her work shown in the exhibit. In the past the artist has produced comics, painting, illustrations, and designs for product. Mizuno has also self-produced a photocopy booklet called "MINA animal DX".
Low Culture Presents A Show Called Yellow
March 7 / /Brooklyn Fireproof, 119 Ingraham Street #202, Bushwick // Opening reception March 7, 8pm-1am, $4 donation.
Low Culture will present A Show Called Yellow, an interactive event that celebrates the new EP by Bronx artist S. Ajay Ram as well as the work of NY painter Marisol Demonte. The show will feature artwork by Marisol and Johnny Yoko, and will offer live performances, creative activities for attendees, and music.
Metanoia: Practices of Exhaustion
March 8, Grace Exhibition Space and Gallery, 840 Broadway, 2nd Floor, Bushwick // Opening Reception March 8, 8pm-11pm, Suggested donation $5-$15
This exhibit is part of a partnership with ARC Magazine, a one-night show that supports the works of Caribbean and diaspora-based artists. The event, featuring 19 artists as well as live performances, will examine the development of visual language in a contemporary Caribbean society.
Still.Life, Reflections on Contemporary Still Life
March 8-30 // Outlet Brooklyn, 235 Wilson Ave, Bushwick // Opening reception March 8, 6-10pm
Still.Life will consist of new work by Genesis Belanger, Brent Everett Dickinson, Andrew Ross, Katie Torn and Heeseop Yoon. The show will coincide with Bushwick Armory Night, and play off the tradition of European still life painting. There will be pieces in multiple mediums, from tapestries to photography.
On The Wall
March 15-April 20 // Yes Gallery, 147 India Street, Greenpoint // Opening reception March 15, 6-9pm
On The Wall will feature the urban art of Jamie Hef, Jerkface, Demi, and Phetus. Come by and check out the variety of pieces these artists put forward, some of which can be recognized from street art around the area.
In Plain Sight
March 15-April 20 // Smack Mellon, 92 Plymouth Street, DUMBO // Opening reception March 15, 5pm-8pm
Curated by Sarah Lookofsky, this exhibit will show the work of Bani Abidi, Khaled Barakeh, Carla Herrera-Prats, and more. Pieces will tackle various issues and topics including visits from state dignitaries, the issues facing migrant workers, and more.
When The Lights Go Out II
March 22-April 9 // Bottleneck Gallery, 60 Broadway, Williamsburg // Opening Reception March 22 7-10pm
Back by popular demand, Bottleneck will present attendees with a backlight art show. Get ready for some killer glowing prints, very excited fans, and an entire space filled with the blue glow of black light.
Thanks for visiting our site. We appreciate hearing from you, so if you see or hear something exciting, send us a or leave a comment.