Food
&

Drink
Brooklyn CSAs Bring Local Farms to Your Table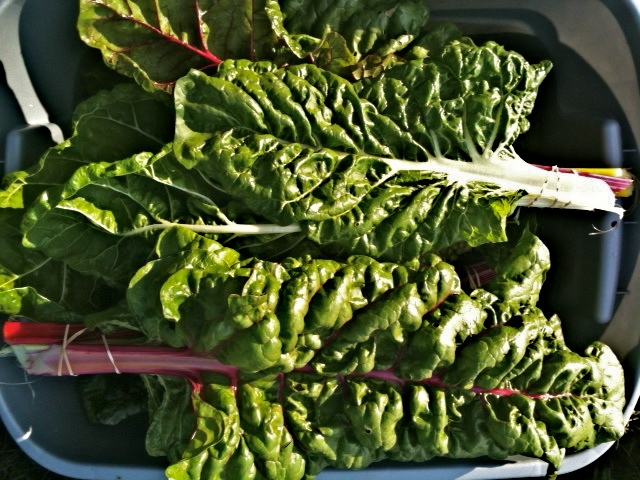 (Photo: Partnerstrace.com)
Have you considered joining a Community Supported Agriculture (CSA) program but aren't keen on committing to twenty pounds of vegetables a week? It's time to rethink your idea of the normal CSA. Now farms and local food artisans are offering new, non-traditional options for members. With spring just around the corner, CSA sign ups are open and will fill up fast. Here is our guide to some of the best CSA programs in Brooklyn.
Veggies For Good
Partners Trace Farm takes its name seriously, partnering with Hudson Valley farm and education center Phillies Bridge Farm Project to support those in need. Your membership supports educational endeavors at the farm as well as its charity programs dedicated to providing fresh food for the less fortunate in Upstate New York. Expect naturally grown, pesticide free produce all supporting a good cause.
Pick Up Locations:
Huckleberry Bar, 588 Grand Street, Williamsburg
224 Franklin Street, Greenpoint
Canning & Preserving
For those wanting to capture the fleeting flavors of summer in a Ball jar, Miller's Crossing CSA offers a special canning and freezing Share. This CSA is one of the best values to be had for farm fresh cucumbers, tomatoes, kale, green beans and basil in bulk. Members are notified via email about a week before crops come to maturity, giving you plenty of time to get your pickling gear ready.
Pick Up Locations:
Prospect/Lefferts Garden CSA, 21 Lincoln Road, Prospect Lefferts Garden
Green Harvest CSA, 757 Fulton Street, Fort Greene
Flatbush Farmshare, 890 Flatbush Avenue, Flatbush
Asian Produce
Sang Lee Farms originally supplied New York's Chinatown with produce back in the 1940s and 50s. Now, this family-owned Long Island farm also supplies Brooklyn's sinophiles with Asian specialty produce including bok choy, daikon radish, Korean moo, tatsoi and Thai chili peppers.
Pick Up Locations:
DUMBO/Vinegar Hill CSA, 50 Jay Street, DUMBO
Crown Heights CSA, 691 Prospect Place, Crown Heights
Brooklyn Bridge CSA, 250 Cadman Plaza West, Brooklyn Heights
Prepared Meals
For a population with such a ravenous appetite, many of us are way too busy (or just lazy) when it comes to cooking. Garden of Eve has taken the plight of the New Yorker into careful consideration. Their "Chef in a Box," aka "You Don't Have to Cook Dinner Tonight," share includes two gourmet farm-to-table vegetarian meals per week including an entree, side dish, greens, soup and dessert.
Pick Up Locations:
Sweet Pea CSA, 50 Monroe Place, Brooklyn Heights
Bushwick Food Coop CSA, 2 Porter Avenue #107, Bushwick
Carroll Gardens CSA, 192 2nd Place Smith Smith Street, Carroll Gardens
Greenpoint-Williamsburg CSA (Saturday), 232 North 12th Street, Williamsburg
Greenpoint-Williamsburg CSA (Wednesday), 129 Russell Street, Greenpoint
Kensington/Windsor Terrace CSA, 179 E 4th Street, Kensington
Meat
At The Piggery Eatery and Butcher Shop members can use their share value plus 10% towards ethically raised and pastured pork, beef, lamb and poultry. This particular CSA is especially flexible - you can pick up your share anytime during The Piggery's business hours and choose your preferred meats and cuts.
Pick Up Location:
The Piggery Eatery & Butcher Shop, 423 Franklin Street, Greenpoint
On the Job
How many times have we all been tempted by the takeout menus, chips and candy that stock the break room? Local Roots NYC has recognized the need for healthy eating while on the clock, and that's why they created the Workplace CSA. Shares are designed to provide healthy, easy-to-prepare snacks and require minimal refrigeration.
Pick-Up Location: Your workplace. Local Roots offers free delivery to your Brooklyn office.
Seafood
Mermaid's Garden Community Supported Fishery brings fresh, sustainably harvested fish to Brooklyn. Much of the share includes local catches off the coast of Long Island and New England, including monkfish, tilefish, tuna, striped bass and more. Shellfish and whole fish can be substituted or added as a supplement.
Pick Up Locations:
Bushwick Food Coop CSA, 2 Porter Avenue #107, Bushwick
Sycamore Bar & Flowershop, 1118 Cortelyou Road, Ditmas Park
Urban Rustic, 236 N, 12th Street, Williamsburg
Palo Santo, 652 Union Street, Park Slope
Lunetta, 116 Smith Street, Cobble Hill
Gallery Brooklyn 351 Van Brunt Street, Red Hook
Green Hill Food Coop 18 Putnam Avenue, Clinton Hill
Wine
Yes folks, there's even a CSA for wine lovers thanks to Tasting Brooklyn attendee Brooklyn Oenology Tasting Room. Members get four bottles every month at 10% off the retail price and are invited to attend their monthly "Pick-up Party" held on Sunday afternoons. This is one pick up where you probably won't want to send a friend in your place.
Pick Up Location:
Brooklyn Oenology Tasting Room 85 North 3rd Street, Williamsburg

Thanks for visiting our site. We appreciate hearing from you, so if you see or hear something exciting, send us a or leave a comment.